5800 students unlocked their dream jobs with UG/PG programs in top colleges. Apply Now!
Admissions to IIMs and top b-schools can never be a cakewalk, however, there are thousands of students who aspire to crack their CAT exam and get through to the dream college. Even students who scored average marks in school or college hope to crack the CAT. But is it really possible? Can an average student crack the CAT exam? Well, of course, he/ she can! It is not easy, but at the same time, it is not impossible.
CAT or Common Admission Test is one of the most attempted examinations for getting into an IIM or an MBA college. Students planning for MBA courses usually start their preparation for this admission test as soon as they become graduates.
The million-dollar question is can an average student crack CAT exam? Yes, with the right preparation strategy and the right CAT preparation, anyone can ace this examination. Just going through the previous year's CAT sample papers will not do, one needs to have a well-thought of strategy in place for making sure that all the topics are being covered and that enough practice is in place.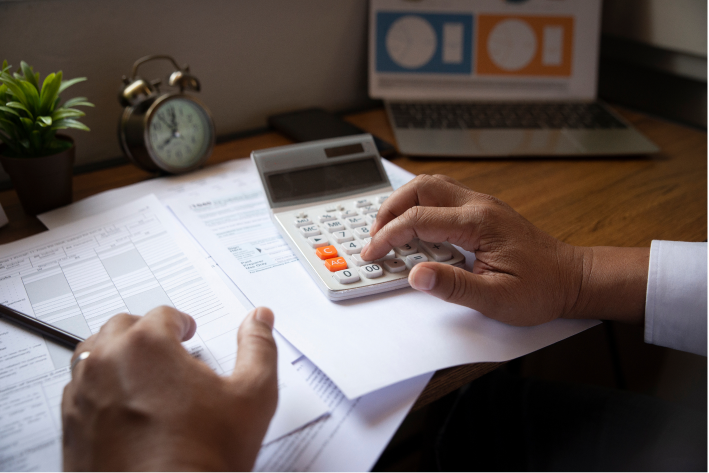 Tips for an average student to crack the CAT exam:
If you are planning to pursue MBA from IIM or a reputed b-school, then passing the CAT will be mandatory. However, being a topper at school or college is not a criterion. Over the past few years, many below-average students have been able to crack CAT too. If you are looking for tips to crack the CAT exam, read on.
Attempting the mock exams is the first step
While preparing for CAT, it is important to keep in mind that mock exams or practice tests are to be attempted as frequently as possible. If the applicant makes a habit of cracking the mock exams daily, then he/she will be one step ahead of everyone else.

Rigorous CAT preparation through mock tests is the key. The more an applicant works on the questions, keeping the time duration in check, the better they will perform in the original examination. If not daily, MBA aspirants should be aiming to solve at least three mock tests in a week.
Getting the right resources
Every student preparing for CAT must have the right set of resources. It includes MBA preparation questions from the previous year that will give an idea to the applicant of what the actual examinations look like. Applicants can also consult an education counsellor for getting more insight into the preparation strategy. The right guidance during the right stage is often the differentiating factor that makes an applicant crack an exam better. Finding the best study coaching is crucial as CAT is all about the student and the trainer.
Starting early
Everyone is aware of the advantages of having a head start. The same theory is applicable in the case of CAT examination preparation. If the applicants start preparing post their graduation, they will be a step ahead of everyone else. This strategy will allow them enough to cover all topics, take mock tests, consult experts, apply the guidance in the preparation process, and take section tests.

As long as the students are progressing towards their end goal with consistency and determination, cracking CAT will not be a hurdle for them.
Time management and accuracy skills
Here is a pair of skills that will ensure that students are attempting everything in the paper and also getting it right the first time. It is extremely important for anyone attempting the CAT examination. Timeliness can be built through stringent practice and through knocking out the top mock exams.

An individual may not be getting enough time to revise the answer that they have provided, so it is important getting it right the first time. This means that the applicant should have practised enough to be accurate in at least 99.9% of the answers that they have provided.
Joining online preparation groups
The internet can be of great use if the purpose is right. Numerous study groups are available online and on social media sites. Most of the time, there are a few veterans in the group who have attempted the test and passed and are there to share their insights with other fellow aspirants.

The guidance comes from experience that has been attained through real-time experience and will surely benefit someone who is taking it seriously. Often tips about the right strategy, syllabus, books, etc., are provided that fellow CAT aspirants can use to their advantage.
Selecting the right set of questions
The focus of the candidates should not be to solve all questions but to attempt everything with accuracy. It will be good if students can divide the set of questions in the initial stage and figure out their strengths and weaknesses. Their first focus should be to solve questions that they are most confident about, as answers that are provided by guessing are never fruitful. Many colleges also teach students the importance of accuracy.

The applicant will have to work through the entire exam, so a section-wise strategy is always of the essence.
How much time is required to prepare for CAT for an average student?
While preparation can vary from student to student, experts advice that at least 25 to 30 hours a week should be devoted to CAT preparation. Many students prepare for 6 months to 1 year before they appear for the exam.
How much an average student can score on the CAT exam?
It may be difficult to estimate how much a student can score as this totally depends on the student's performance. The possibility of scoring 100% ile or 70% ile exits for just about everyone, but the bottom line is that it all depends on the student's effort.
Conclusion
When the aim is to crack the CAT examination, a lot of factors are to be kept in mind, which can often cause stress and anxiety. However, with the right strategy in place, CAT preparation becomes simpler, and goals become more clear. Attempting everything and scoring average might not be the ideal goal. Rather, attempting limited things and getting fruitful results is more important.
CAT has been rumoured to be one of the toughest entrance examinations out there. However, even the 'the toughest entrance' is also cleared by some. Asking yourself whether you are an average student or not is not important anymore. What's important is self-analysing the objectives behind pursuing an MBA degree. Here's hoping that these ​​tricks to crack CAT exam will make the journey a little easier.
About Sunstone
Sunstone is a major higher education service provided that works with multiple institutions for enhancing the skills of the students in terms of employability. Sunstone provides career-oriented teaching interventions in 40+ institutions for both undergraduate and postgraduate students and is available in 30+ cities.
Their training programs have been proven to enhance the chances of employment and are industry-endorsed. The programs are specifically designed for delivering a hybrid and an exceptional focus on personality development and soft skill enhancement. Sunstone aims at providing students with a unique learning experience.
FAQs
Can I crack the CAT being an average student?
The answer is Yes. Anyone can crack the CAT with the right preparation and strategy.


How many students crack CAT each year?
In India, on average, almost 1.2 to 1.5 lakh students pass the CAT examination every year.


Is the CAT exam easy to crack?
Cracking the CAT exam is not easy. However, it is not impossible as well. Many students are able to clear the examination in their first attempt.
HELP
Take the first step towards your dream job.