5800 students unlocked their dream jobs with UG/PG programs in top colleges. Apply Now!
Does the job profile of an application developer, business analyst, or computer programmer attract you? Are you willing to make a career in this field? If yes, MCA is one shining option for you that you must not miss out on. However, you need to have mathematics as one of your subjects in the 12th standard.
MCA stands for Master's of Computer Applications, and its duration course is 2 years. This post-graduation degree opens your path to numerous job opportunities, including some of the highly paid jobs in India. Right from software developer to web designer and system management to analyst and many more. However, to get into one of the best MCA colleges in India, you need to ace the MCA entrance exam preparation. There are various available books for MCA entrance exam preparation, and you need to pick the right ones and follow the correct path.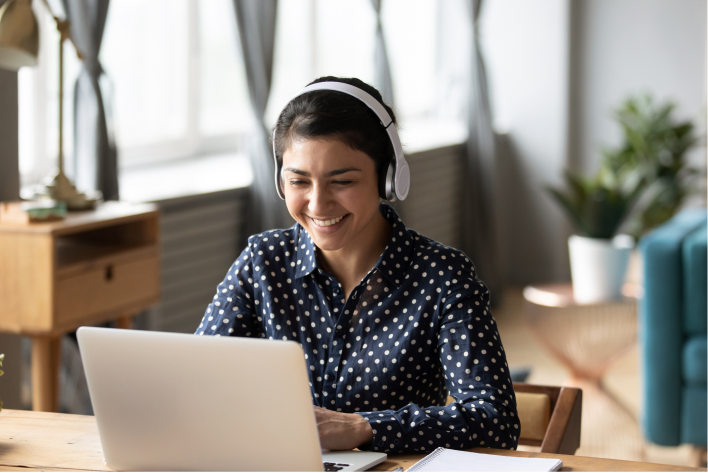 To make your task easier, here are 7 pro tips:
First of all, you must know all about MCA, the subjects it includes, further career path and the nature of the job it will offer to post your degree. If this is something you want to be your career path, then go for it. Before you finalize a plan, make sure you know enough about it, including the cons, just to be sure about it. For students who have pursued BCA (Bachelor's of Computer Applications), understanding courses of MCA is relatively easier. Decide your goal in life, and things will automatically fall in place
Get a Hold of the Syllabus
Understanding the syllabus is the primary step when thinking of a career after MCA. Many students tend to give a quick read to the syllabus and then jump on collecting the resources and study materials. Well, this might not be the ideal way of preparation. The first step is to be 100% aware and thorough of the syllabus of the exam. Different colleges and universities may differ in their entrance exam syllabus. So, plan according to the exams
Previous Year Question Papers
To ace the test, you must also have a look at the trend of the exam. How can you know about it? The answer is the previous year's question papers. It gives you a better insight into how questions are asked and what is important to study. Not only this, but previous year's question papers also say a lot about which section of the syllabus has the highest weightage. The exam includes questions based on reasoning, computer science, mathematics, English, etc.
Making a study plan is quintessential. Are you wondering why everyone, right from your parents to teachers and even we, is suggesting a study plan? Well, this is because it gives you a systematic approach to exam preparation. Studying out of nowhere without a definite pattern may lead to improper preparation, and you may not be able to cover all the important sections of the syllabus. Also, a plan brings consistency to a study which is the most important aspect to crack any entrance exam and not just the MCA entrance
Once you have decided on your MCA course, carved out a practical study plan, and gathered past year's question papers, now it's time to collect the right study material. There are tons of resources available in the market, but of course, you cannot study every book. This is the reason you have to stick to a specific set of books for MCA entrance exam preparation. You can only get the right one after you have done enough research on MCA entrance exam preparation books
When you are studying and preparing for any exam, including the MCA entrance exam, you need to keep revising. This is because the human mind can forget things after a certain time. So, you need to keep your mind reminded by revising what you have read.
Give as many mocks and tests as you can. It enhances your knowledge and gives a better idea of the exam question paper. You also get to evaluate your knowledge and preparation and an idea of how much more your need to prepare
Conclusion
Some of the most popular MCA entrance exams include NIMCET, BHU PET MCA, JECA, JNU MCA, PAMCAT, etc. All these entrance exams have more or less the same syllabus. Before you begin with preparation, make sure you have a sufficient idea of the syllabus. Ace the exam and get into your dream college with the future scope of MCA looking quite bright. Good luck!
About Sunstone
With Sunstone's assistance, you help yourself move closer to your dreams and aspirations. The upskilling modules of Sunstone allow you to identify and develop your talents. No matter what educational background you come from, our progressive certifications and outstanding financing options will help you build the future you have always dreamed of.
FAQs
Which MCA entrance exam is easy?
There is no such exam that one can state as tough or light when it comes to the MCA entrance exams. There are various entrance exams based on different universities and colleges. When you prepare well and enough, you can crack any entrance exam you wish to
How tough is the MCA CET?
MCA CET is not tough to crack when you have a hold of the syllabus and the right study plan with you. Consistent preparation will eventually make things easier
Which is the best book for MCA entrance preparation?
Some of the most preferred books for MCA entrance exam preparation are as follows-
Master of Computer Application by R. GUPTA

MCA Entrance of All India Universities by G.K.P

TANCET MCA by V.V.K Subburaj
HELP
Take the first step towards your dream job.