5800 students unlocked their dream jobs with UG/PG programs in top colleges. Apply Now!
Last summer, I interned at Blitz Jobs as an HR generalist for two months. I applied for many opportunities yet at first, I battled to clear the selection process. Disappointment started to cloud my mind when I was rejected for the first two opportunities, but I knew there was room for improvement. Thus, I set off to fix my shortcomings and looked for help from my mentors. As I come from an Assamese background, my pronunciation varies in a few terms. I used the mock interviews and communication sessions as an opportunity to work on my pronunciation. I heeded my mentor's advice and followed their lead. The training and development sessions helped me a lot. All these workshops and training sessions made me realize my potential. What's more, I could feel the certainty when I was there to sit for my next opportunity with Blitz Jobs which I aced.
Blitz Jobs was formed to provide businesses, colleges, and people with best-in-class workforce solutions. Their focus was to build relationships with clients and candidates, allowing businesses to achieve and surpass their goals.
I was given the responsibilities of an HR generalist, which included everything from recruiting to onboarding new employees. It was my responsibility to screen resumes and application forms for potential recruits, shortlist the candidates, conduct the preliminary interviews and guide them in further process. Thanks to the sessions provided by Sunstone, I was able to ask the right questions which helped me in having a clear understanding of the tasks and responsibilities entrusted to me with ease. I've worked hard and smartly to complete my tasks as quickly as possible.
I had the opportunity to take interviews for interns in several roles which gave me the sense to read a recruit and understand whether an applicant is a right fit for the role or not. One of the most crucial skills you will gain throughout your HR internship is the ability to communicate with people in a professional setting. Getting used to working in a professional environment for the first time can be difficult. However, the greatest way to learn how to bargain in the workplace is to get real-world experience. This opportunity has provided me with a plethora of realistic information about the corporate world.
I would urge my juniors to take advantage of the opportunity and do an internship to obtain practical experience and skills. This will help you get the right job in the final placement. Don't get disheartened, if you couldn't clear the first interview. Instead, look for ways to improve your flaws and motivate yourself to prepare better for the next one. As an HR professional, I believe, no one has a perfect candidature than a person with the ability to unlearn and relearn. It is the key to being a perfect fit for a role. Take the initiative to do things. Don't be afraid to ask your seniors or team leader if you have any queries. Make use of every opportunity to network and meet as many people as you can. And always remember, being open to picking up skills that aren't in your areas of competence would give you an edge in the future.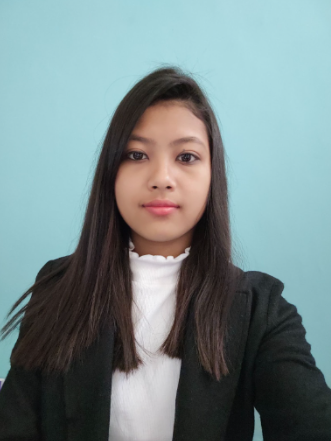 Written by:
Himadri Laskar, NIU Campus
HELP
Take the first step towards your dream job.