5800 students unlocked their dream jobs with UG/PG programs in top colleges. Apply Now!
Most institutions need a minor admission exam for a completely career-oriented programme like BBA. The purpose of the exam is to determine the student's fitness for the course. If you want to get into a reputable and rated university or school, you must acquire a decent grade and, more importantly, a good rank on the BBA degree entrance test. BBA in management is a good starting point for a satisfying career. To succeed in the area, you must have the proper online aptitude test for BBA. As a result, it is essential to provide enough preparation to pass the tests.
BBA Aptitude or aptitude exam for BBA essentially refers to the quantitative aptitude for BBA. The question style, quality, and amount of BBA Aptitude varied across institutions and tests. However, at the end of the day, they are comparable and belong to the same genre. So, for aptitude test preparation for BBA or getting ready for aptitude test for BBA, all you need to do is dig deep inside the syllabus, learn the corresponding pattern of the exam, and use some common tips and tactics to simply nail down the BBA aptitude. To answer the questions in this part, you must have a basic understanding of the topic. It also includes Data Interpretation questions.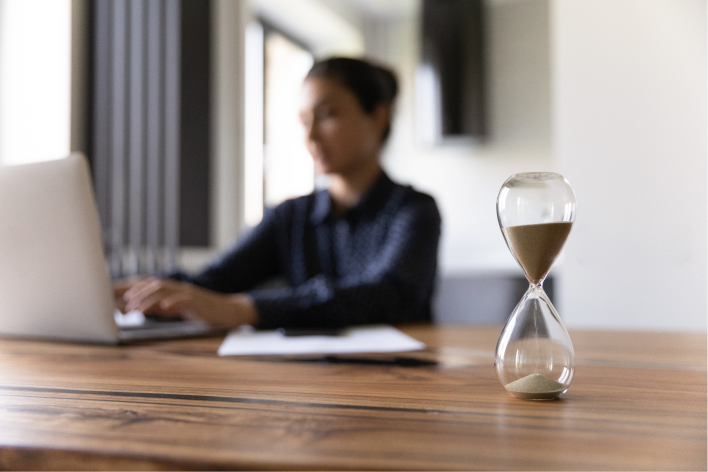 Aptitude Test Preparation for BBA: What Can You Do to Improve Your Aptitude?
Practice makes perfect: As many BBA aptitude exam papers and BBA aptitude test samples as feasible. The more you practice, the more familiar you will get with a wide range of queries and their typical responses. While practising a range of questions, you might build your strategy for treating a response. Furthermore, as one gains experience, the likelihood of replying incorrectly decreases. You will now be familiar with the therapy for all sorts of queries. Furthermore, training from BBA aptitude test preparation online may help you get familiar with the BBA exam structure, difficulty level, and permitted marks for the component followed by a certain college.


Begin with the fundamentals: The BBA aptitude exam is a basic aptitude test. Though the questions in the other portions of the exam largely consist of topics learned from fifth to tenth grades, the knowledge of eleventh and twelve grades is examined in the Maths section, i.e., BBA Aptitude or aptitude test for BBA and that too the fundamental information. As a result, it is time to start concentrating on the fundamentals. Make your brief notes and attempt to learn all of the formulas and ideas required to solve the questions.


Time administration: This BBA aptitude exam is all about time management. You have around two hours to answer 150 questions. This indicates you have a difficult job ahead of you; you have one minute for each response. Your time management begins with a single minute spent on any issue. As a result, we urge that you plan and allocate your time wisely. A lot of practice will benefit you when it comes to time management.


Learn shortcuts and techniques: No one can pass the BBA aptitude exam by just repeating the usual methods of replying that they learned in school. It's because the way we learn is outdated, lengthy, and time-consuming. If you answer questions traditionally, you risk losing time and admission. As a result, we propose working on methods and shortcuts that will allow you to answer a question in a matter of seconds. You may easily learn such strategies by enrolling in any coaching facility or by visiting any online site.


Precision:

The last and most critical consideration is accuracy. When taking an admission exam, never forget about negative markings. Negative marking is included in almost every institute's test schedule. You should pause for a moment before marking your response. It is preferable to skip a question if you do not know the answer than to answer it incorrectly. You should retain accuracy while keeping time management in mind.
Wrapping Up
Sunstone is a leading higher education services provider that works with academic institutions in upskilling students for employability. Sunstone offers career-oriented training interventions for undergraduate and postgraduate students at 40+ institutions across 30+ cities.
Sunstone's training programs are industry-endorsed to enhance employability. These programs are designed for hybrid delivery with an unparalleled focus on soft skills and personality development. Sunstone's focus is to provide students with a holistic educational experience.
People May Also Ask
Is the BBA exam tough?
BBA admission exams are typical of modest complexity in comparison to other general aptitude examinations that students take after graduating from high school.
What should I study for the BBA entrance exam?
The BBA admission test often includes questions from the following categories: Quantitative Aptitude, Numerical Ability, English Proficiency, Reasoning Ability, Logical Reasoning and General Awareness.
What is the CET exam for BBA?
The Common Entrance Test (CET) is a competitive test used to admit students to the first year or first semester of full-time studies at professional institutes across India.
What kind of management aptitude questions for BBA are asked during admission?
Quantitative Aptitude, General English, General Awareness, and Analytical and Logical Reasoning are the four areas of the BBA exam curriculum for the admission examination.
What is the future scope of BBA?
Beyond academics, the future scope of BBA includes a wide range of job options. This is one of the few degrees that leads to high-paying careers in management and administration immediately after graduation. The country's economy is expanding, and many new businesses are springing up.
HELP
Take the first step towards your dream job.