MBA in digital marketing is a new specialization that is similar to traditional marketing, but with a special focus on digital marketing avenues such as social media platforms, e-commerce portals etc. Career options in Digital Marketing involve different profiles that mostly deal with marketing a business and its products through these digital platforms in order to create an online brand following which can then be converted into paying customers.
If you are interested in pursuing a career in digital marketing, you should have some information about the kind of jobs that you would be eligible for after completing your education in Digital Marketing. You can learn more about the syllabus for MBA in digital marketing with our blog.
Career Options after MBA in Digital Marketing
An MBA in Digital Marketing is easily one of the highest qualifications that you can opt for in this field. You can also learn more about the scope of digital marketing in India with our blog.Here are some of the job profiles and responsibilities that you can look forward to, once you have completed this management course.
Digital Marketing Manager
Digital Marketing Managers work towards developing and updating digital marketing strategies for various businesses, so as to generate consumer interest in the company's products/services through various avenues such as e-mail marketing, e-commerce promotions, social media campaigns and general brand building. Here are some of the general responsibilities that they have to undertake as part of this role:
Plan and implement all digital marketing campaigns.

Promote and protect the brand's social media identity

Manage, train and supervise the rest of the team

Keep track of the team performance and ROI of different campaigns

Suggest methods of improving performance

Keep track of market trends and competitors
Web Developer/Designer
A web developer/designer is responsible for the online face of the business, i.e. the website. They are responsible for designing, coding and tweaking the websites to make them attractive and user-friendly so as to drive more traffic to the business. They also handle the maintenance of the website so that it remains functional even under a high volume of user traffic. You can also check our guide to become software engineer. You can also check our guide to become software engineer. Here are some of the other responsibilities that you might be expected to fulfil if you go for a career in Digital Marketing as a web developer:
Designing web page layouts

Editing and updating content for the website

Handling regular maintenance and troubleshooting of the website

Implementing and updating SEO strategies

Meeting with the design and marketing departments to take their input on web design

Creating and managing the budget for web operations
SEO Executive/Expert
In order to stand out from the thousands of other competitors in the digital marketing space, every company needs a good SEO professional to help drive traffic to their website by improving its Google rankings. This requires optimizing all the data, pages and the website itself through smart SEO strategies that involve targeted keyword placement, link building as well as paid marketing campaigns. If you are interested in a career as an SEO expert, here are some of the responsibilities you will have to undertake as part of your job:
Improve the website visibility through targeted keyword placement

Develop and implement a strong link building strategy

Work with the content team to generate content to suit the SEO strategy

Work with the web design team to optimize the website architecture to suit target keywords

Keep a track of competitor advertising links

Identify trends and insights based on web analytics
PPC/SEM Expert
Internet ads are only successful if the customer clicks on it. It is the responsibility of a Pay per Click/Search Engine Marketing (PPC/SEM) expert to make sure that they do, which makes it a crucial job in the field of digital marketing. In order to do this, a PPC/SEM expert works towards creating, tweaking and promoting ads in a way that increases these clicks, whether through organic means or paid campaigns. They do this by giving input on ad content and graphics, managing PPC keywords, refining landing pages, tracking web analytics and handling a lot more responsibilities, some of which we are going to tell you about right here:
Planning and executing PPC campaigns

Supervising and improving ongoing PPC campaigns

Analyzing market trends and competitor strategies

Providing creative and technical input for ad content and graphics

Generating reports and developing long term strategies

Monitor budget to gain better ROI
Social Media Manager
Social media platforms provide a built-in audience for any business looking to build a brand following through digital marketing campaigns. It is the job of a social media manager to do this by creating and promoting quality content (images/videos) on the basis of the latest social media trends and consumer behaviour. They track the success of these campaigns through web analytics and help create strong social media strategies in line with the business goals and market demands. Here are some of the other responsibilities that you would have to undertake if you are serious about a career in social media after completing your PGDM in Digital Marketing:
Create, publish and promote engaging content (e.g. text, photos, videos etc)

Communicate with followers and respond to queries in a timely manner

Monitor customer reviews, SEO rankings and web traffic metrics

Create and execute brand engagement activities such as promotions and competitions

Keep track of market trends and competitive campaigns

Create and update Social Media strategies
Content Marketing Manager
In order to generate public interest in any business through digital marketing campaigns, the content promoting it should be informative, engaging and entertaining for the customer. It is the job of a content marketing manager to ensure the development of such high-quality content by managing the content team. They also handle the promotion of this content through various social media platforms, websites and other avenues possible, in order to drive both organic and paid traffic. Here is some more information about the responsibilities that a digital marketing professional has to undertake once they undertake a job as a content marketing manager.
Create, edit & proofread content

Manage the content team and delegate tasks

Develop an editorial calendar and ensure deadlines are met

Promote the content through various digital channels

Keep track of customer feedback, SEO rankings and web analytics

Develop and update content marketing strategies to improve ROI
You can apply for any of these career options in digital marketing, once you complete your MBA program or even PGDM in the field. While the job responsibilities and focus may not be in line with traditional marketing, the end goal is still the same.
Salary after MBA in Digital Marketing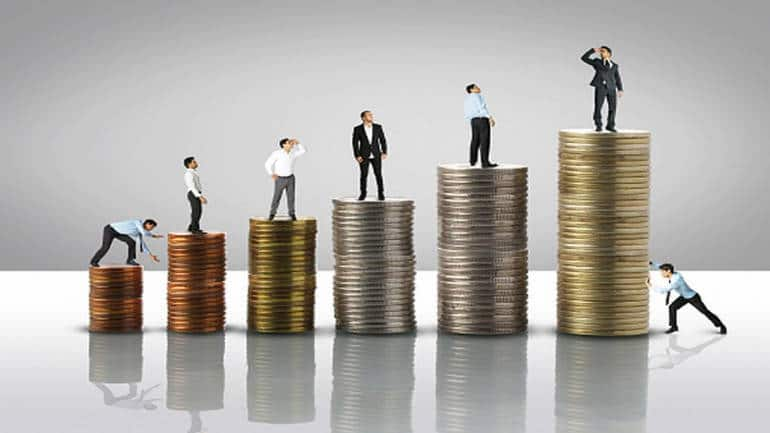 Now that you have some idea of what it all means, here is an idea of the kind of salary you can expect to gain through these job profiles. Moreover, you can also find out the salary of an MBA in India with our blog.
| | |
| --- | --- |
| Career Options after MBA in Digital Marketing | Average Salary for MBA Digital Marketing Graduates |
| Digital Marketing Manager | 4 lakhs to 10 lakhs |
| Web Developer/Designer | 3 lakhs to 6 lakhs |
| SEO Manager | 3 lakhs to 7 lakhs |
| SEM/PPC Expert | 3 lakhs to 5 lakhs |
| Social Media Manager | 3.5 lakhs to 7 lakhs |
| Content Marketing Manager | 7 lakhs to 15 lakhs |