5000+ students unlocked their dream job with Sunstone. Apply Now.
MBA After B.Com: Best MBA Courses after BCom
MBA After B.Com
Can a B.Com student do an MBA? Is an MBA after B.Com a good idea? Can I do an MBA after B.Com? What is the average MBA after B.Com's salary? Those of you in the final year of your B.Com course must be juggling these doubts and questions every day, right?
Explore Job-Ready Courses from Leading Campuses
HELP
Take the first step towards your dream job.
And those who have already completed the three-year tenure of B.Com and are clueless about the next step might also wonder if at all an MBA after B.Com graduation is worth it.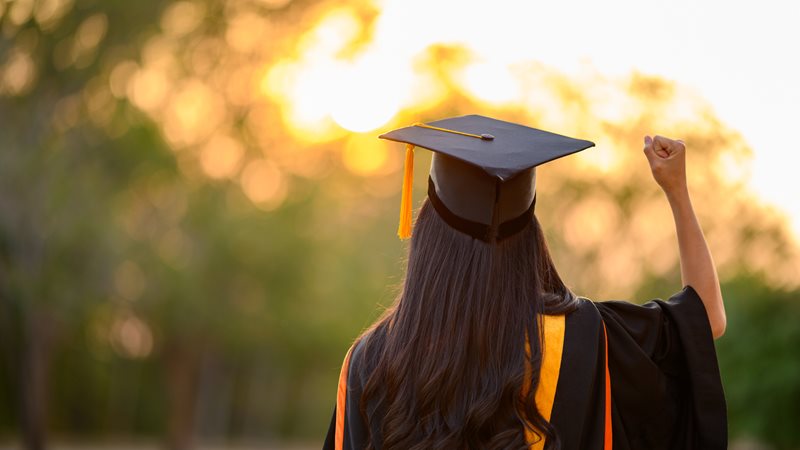 Bachelor of Commerce or B.Com is one of the most popular and desirable undergraduate courses in commerce, and of the oldest undergraduate degrees that Indian colleges offer. Once you have completed your B.Com, you can either aim for further studies by pursuing an M.Com or go for a professional course like MBA if you are highly job-oriented. Indeed, there are a plethora of professions and graduate programs available to a B.Com graduate. In this article, we will focus our discussion on MBA after B.Com.
Can I Pursue An MBA After B.Com?
After B.Com, can I do an MBA? If you have been plagued with questions regarding the utility of an MBA after B.Com, this is the article for you. Multinational corporations and brands are taking over the business world. The business industry is faced with unprecedented challenges and issues that demand adequately motivated and skilled professionals; a Master's degree in Business Administration or MBA equips a candidate with just the right knowledge to tackle these business challenges.
While an MBA does not require any discipline-specific qualification, an MBA after B.Com (Hons) is an excellent choice for a B.Com graduate. Although there are several career avenues open to a B.Com fresher, why should one go for an MBA after B.Com? Let's find out!
B.Com Versus MBA – The Curriculum
A Bachelor of Commerce degree offers fundamental knowledge and understanding of subjects like economics, finance, marketing, business planning, accounting, and more. Being familiar with the mentioned topics will subsequently qualify you for jobs in sectors like banking, insurance, advertising, law, accounting, etc. As a B.Com graduate, you can choose from an array of graduate program options, but why MBA after B.Com? Well, the prime reason is that an MBA curriculum is designed in such a way that a B.Com graduate can quickly grasp the topics taught in an MBA course. Whatever you learn, or have acquired as a part of your B.Com syllabus, will be further elaborated upon in an MBA for an in-depth understanding of the topics concerned.
For comparison, we have provided a list below regarding the concepts taught in B.Com and various MBA specialisations that will make it clear why MBA after B.Com is the right choice.
Topics Included In B.Com Syllabus
Financial Accounting
Business Mathematics
Financial Analysis and Reporting
Macroeconomics
Principles of Marketing
Business Management
Business Environment
Business Communication
Computer Applications
Personal Salesmanship
Business Organisation
Advertising
Consumer Affairs
E-commerce
Financial Markets and Institutions
Planning of New Venture
Human Resource Management
International Business
Customer Care
Business Law
Topics Included In MBA Specialisations
Financial Planning
Calculus for Business
Financial Management
Macroeconomics
Advanced Marketing
Marketing Management
Business Environment
Leverage
Computer Applications
Sales Management
Time Value of Money
Advertising Management
Consumer Behaviour
E-commerce
Industrial Marketing
Strategic Management
Human Resource Management
International Business
Finance Management
Industrial Relations
Procedure To Do MBA After B.Com
If you see yourself as a prospective entrepreneur or business leader, MBA after B.Com is the way to go. Master of Business Administration or MBA is a postgraduate degree with international accreditation that hones a candidate's skills in business and management. If one wishes to do a specialisation after B.Com, one can also choose a PGDM. For the corporate world, PGDM vs MBA is the same.
A typical MBA degree course covers several fields in the business industry, from accounting to marketing and management. However, having an MBA degree does limit your career in the management arena; if your interest lies in making a career in the government and public or the private sector, you can rest assured that an MBA course after B.Com will fetch you ample benefits.
In the Indian scenario, there are two broad classifications of management degrees. These are:
Masters in Business Management (MBA): This is usually offered as a two-year degree course.
Post-Graduate Diploma in Management (PGDM): This degree often has a duration of one year and is mostly provided by autonomous management institutes such as the Indian Institutes of Management (IIMs).
However, keeping in mind the need to adhere to the industry's growing requirements, different versions of the traditional MBA/PGDM courses have been introduced, including:
●Distance Learning MBA
●Online MBA
●Executive MBA
The MBA degree course curriculum is a perfect blend of core subjects such as Economics, Marketing, Operations, and Accounting, along with different Elective courses. As a result, aspirants get an opportunity to pursue their individual professional and personal interests.
Top Colleges For MBA After B.com
Here are some of the colleges in India that you can explore to further your MBA journey after B.com.
| | | |
| --- | --- | --- |
| College Name | All India Rank | Location |
| MDI (Management Development Institute) | 10 | Gurugram |
| XLRI (Xavier Labour Relations Institute) | 9 | Jamshedpur |
| IIT- D (Indian Institute of Technology) - Delhi | 8 | Delhi |
| IIM (Indian Institute of Management) - Indore | 7 | Indore |
| IIM - Kozhikode | 6 | Kozhikode |
| IIM - Kanpur | 5 | Kanpur |
| IIM - Lucknow | 4 | Lucknow |
| IIM - Calcutta | 3 | Calcutta |
| IIM - Bangalore | 2 | Bangalore |
| IIM - Ahmedabad | 1 | Ahmedabad |

Also, explore the collages with Sunstone edge - Click Here


Duration Of MBA After B.com
Usually, the duration of an MBA course is 1.5-2 years long, including internships. However, the exact duration depends on the management institute. The majority of the time, B-schools offer MBA/PGDM courses for the duration of 2 years, with some MBA schools offering 1 year of work experience and 1 year of classroom learning. However, the final duration depends on the type of course you choose, distance, executive or full-time and the B-school.
Eligibility Criteria For MBA Admission
Admission of students to the MBA course is strictly made based on the results of management entrance examinations that are conducted on the national, state, or institute/university level. Given below is a list of some MBA eligibility criteria that are essential for anyone wishing to embark upon the MBA journey.
Graduate with a minimum of 50% marks or equivalent CGPA from any stream of any Board or University that is recognised by UGC or has an equal MHRD recognition.
SC/ST or PWD category students will need 45% marks at the graduation level to qualify for any management entrance test.
MBA entrance examination valid scores.
Popular MBA Entrance Exams
To get a seat in a reputed MBA/PGDM course, you have to take a management entrance test and attain a qualifying score. Some of the most trending and popular entrance exams for MBA admission are listed below:
CAT Entrance Test
Common Admission Test or CAT is conducted by the IIMs and is recognised by the top B-schools. The exam syllabus of CAT consists of quantitative aptitude, reading comprehension, verbal ability, logical reasoning, and data interpretation.
XAT Entrance Test
Conducted by the Xavier School of Management, the Xavier Aptitude Test or XAT is the next most preferred management entrance test after CAT. Part one of its syllabus comprises quantitative aptitude, English language, logical reasoning, and decision making. Part 2 includes essay writing and General Knowledge.
GMAT Entrance Test
Graduate Management Aptitude Test (GMAT) is conducted by the Graduate Management Admission Council or GMAC and tests the analytical writing, quantitative aptitude, integrated reasoning, and verbal reasoning skills of the aspirants.
MAT Entrance Test
MAT or Management Aptitude Test is conducted by the All India Management Association or AIMA. The MAT exam syllabus aims to test the candidate's knowledge in mathematical skills, language comprehension, data analysis, critical reasoning, and the Indian and the global environment.
CMAT Entrance Test
Conducted by AICTE, Common Management Admission Test, or CMAT's syllabus includes, language comprehension, logical reasoning, data interpretation, quantitative techniques, and general awareness.
ATMA Entrance Test
ATMA or AIMS Test for Management Admissions tests an aspirant's quantitative, analytical reasoning, and verbal skills.
NMAT Entrance Test
NMIMS Management Aptitude Test or NMAT is conducted by the GMAC, and its syllabus includes quantitative skills, language skills, logical reasoning, and data interpretation skills.
Specialisations In MBA
If you wish to pursue a degree in MBA after B.Com, you should be aware of the different specialisations that a typical MBA course offers. The more clarity you have regarding specialisations, the easier it will be for you to choose the one that best suits your professional interests. Let us go through a list of some of the popular MBA specialisations that you can consider:
MBA in Marketing Management
MBA in Finance Management
MBA in Rural Management
MBA in Human Resource Management
MBA in Sports Management
MBA in Healthcare Management
MBA in Media Management
MBA in Operations Management
MBA in Interior Design
MBA in Hospitality Management
MBA in Event Management
MBA in Disaster Management
The entire MBA course has a duration of two years spanning over four semesters. The syllabus for the first two semesters will be the same, irrespective of the specialisation. The subsequent semesters will cover subjects, and additional topics related to the area of specialisation opted by the candidate.
Jobs After B.Com And MBA
A degree in MBA course after B.Com can go a long way in moulding your career in the business and management sector. Whether you want to work in the private sector, make a place in the government and public undertakings, or set forth on the path of entrepreneurship, an MBA is an ideal degree that equips you with the relevant skills and opens up a host of career options. There are varied career prospects after an MBA course. We have listed some of the prominent job profiles in different sectors that an MBA graduate can avail: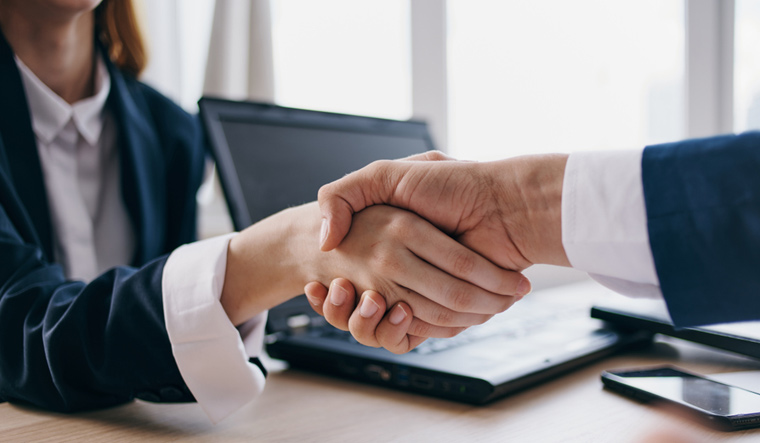 Brand and Marketing
Marketing Manager, Marketing Head of IT Services, Brand Manager.
Banking
Administrative Officer, Account Manager, Marketing Manager, Human Resource Manager, Vice President (Investment Banking), Operations Head of Card Payments.
Financial Organisations
Administrative Officer, Recruitment Manager, Human Resource Manager, Equity Research Analyst.
Educational Institutes
Administrative Officer, Trainer.
Business Consultancy
Management Consultant, Human Resource Manager.
Industrial Houses
Marketing Managers, Finance Managers, Administrative Officer, Project Managers, Zonal Business Manager, HR Generalist Business Partner.
Multinational Companies
Recruitment Manager, Organiser/Lobbyist.
Tourism Industry
Administrative Officer, Human Resource Manager.
Public Works
Specialist in Labour Management Relations, Research, and Development Manager.
Personal Business
Entrepreneur
Top Companies Recruiting MBA Graduates
Almost every top-tier company demands highly skilled and professional individuals who can manage all business activities. The time and resources that you invest in selecting and completing an MBA course can seem futile if you don't get placed in one of the best companies out there. Therefore, when considering your job options, you should be well aware of some of the prominent recruiters of graduates in business management. Let us look at some of the prime organisations that are ideal for building a career after an MBA:
Apple
The leading IT company in the world in terms of revenue, Apple has seen a surge in recruitment of MBA graduates who have the eagerness to learn, the capacity to work in teams, and understand consumer products.
Amazon
Besides being the largest online retailer, Amazon is a top cloud infrastructure service provider. Besides Apple, Google, and Microsoft, Amazon is one of the largest recruiters of MBA graduates with job profiles ranging from HR and finance to Web services and retail.
Candidates with well-developed analytical skills, a flair for innovation, and a regular academic and professional background are ideal for the roles.
Deloitte
Deloitte is one of the best-paying consulting firms for MBA graduates who have adequate work experience, leadership capabilities, analytical, and communication skills. Besides consulting, risk, real estate, and technology are other divisions at Deloitte.
Facebook
The highly popular social networking service operates in 140 languages and demands candidates with a creative approach to problem-solving.
Citigroup
Counted among the top employers of MBA graduates, Citigroup recruits candidates with strong communication and analytical skills as well as a global mindset.
BCG
The Boston Consulting Group is a globally renowned company and placed at the third position in the list of best-paying companies for MBAs. BCG looks for candidates with a bright academic and work background, involvement in extracurriculars, besides language skills, adaptability, and resilience.
Goldman Sachs
Goldman Sachs is an ideal place to start your career in financial services such as private wealth management, investment banking, asset management, merchant banking, and more. If you have the relevant work experience, an understanding of global developments, and an acute perception of the industry, Goldman Sachs might be the place for you.
JP Morgan
This globally acclaimed banking firm recruits MBAs for various positions such as sales, research, investment, and private banking.
Microsoft
Among tech firms, Microsoft is one of the leading MBA recruiters. Requiring a minimum of seven years of work experience from MBA recruits, Microsoft hires for different positions like marketing, finance, technology evangelism, sales, and operations in around 70 countries worldwide.
Other top recruiters of MBA graduates include Walt Disney, McKinsey, Morgan Stanley, Accenture, Cognizant, TCS, Bain, Wipro, IBM, Tata, Cipla, Flipkart, HP, Asian Paints, Bajaj, ITC, Mahindra, HDFC, HSBC, ICICI Bank, Infosys, Reliance, Aditya Birla Group, Johnson & Johnson, Ernst & Young, Nike, LinkedIn, Tesla, Procter & Gamble, Deutsche Bank, Unilever, PepsiCo, PricewaterhouseCoopers, Credit Suisse, and A.T. Kearney.
MBA After B.Com: Salary Prospects
Stepping into the job market with just a B.Com degree will in no way fetch you a handsome starting salary. You might leave your college campus with the requisite knowledge expected of a B.Com graduate, but once you step into the real world, the cut-throat competition will make it increasingly difficult to fetch a well-paying job. So, to have a thriving career after a B.Com degree, you must choose the right course. With a degree in MBA after B.Com, you can negotiate for a higher pay grade and boost your expected earnings to a considerable extent.
As more and more companies are hiring MBA talents, the average annual income of business school graduates has seen a globally rising trend. In India, the average starting salary of an MBA graduate ranges between INR 7 Lakh to 12 Lakh per annum. It can go up to INR 15 Lakh per annum, depending on your academic and professional background. The mid-level salary varies between INR 15 Lakh per annum to 24 Lakh per annum. At senior-levels, the yearly salary is over INR 20 Lakh.
MBA After B.Com: Concluding Thoughts On Career Prospects
Before jumping into the MBA journey, stop and introspect why an MBA after B.Com should be your path of choice. There is no doubt that an MBA degree will add more credibility to your resume and help you land a cushy job and a dream salary package. However, a more cognitive approach towards decision-making can help you reach better conclusions when considering an MBA course after B.Com. Whenever you find yourself asking, "Can we do MBA after B.Com?" keep in mind why you should at all pursue an MBA in the first place.
A B.Com degree only provides the fundamental perspectives of business. When you pursue an MBA, your basic knowledge in business is enhanced, and you learn skills that are crucial for any job in the private, public and non-profit sectors. There are multiple job opportunities and employment areas for a commerce graduate, but with an added MBA degree, your credibility and marketability will reach new heights. A degree in commerce, combined with one in management, will set you apart from the crowd. In today's highly competitive job market, a seemingly insignificant skill deficiency can cause significant setbacks to your career. Therefore, in addition to the relevant academic qualifications, a proper professional credential like an MBA degree will help you to convey your reliability and suitability as the perfect candidate for the job that is on offer.